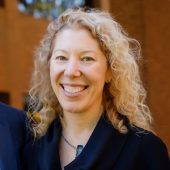 Jennifer Finkel
Acquavella Curator of Collections
Office of University Art Collections
336.758.5082
finkelj@wfu.edu
Jennifer Finkel is the Acquavella Curator of Wake Forest University's Art Collections. Finkel studied art history at Georgetown University and received her doctorate in Renaissance art at Case Western Reserve University. Since 2005, she has been working in the world of contemporary art, building collections,  commissioning artists for public spaces and caring for existing collections.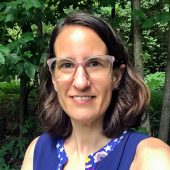 Jessica Burlingame
Collections Manager
Office of University Art Collections
336.758.3069
burlinjo@wfu.edu
Jessica Burlingame is the Collections Manager of the Office of University Art Collections. She studied Anthropology at Edinboro University of Pennsylvania and received her MA in European History/Museum Studies from UNC-Greensboro. She has been working at Wake Forest since 2007.