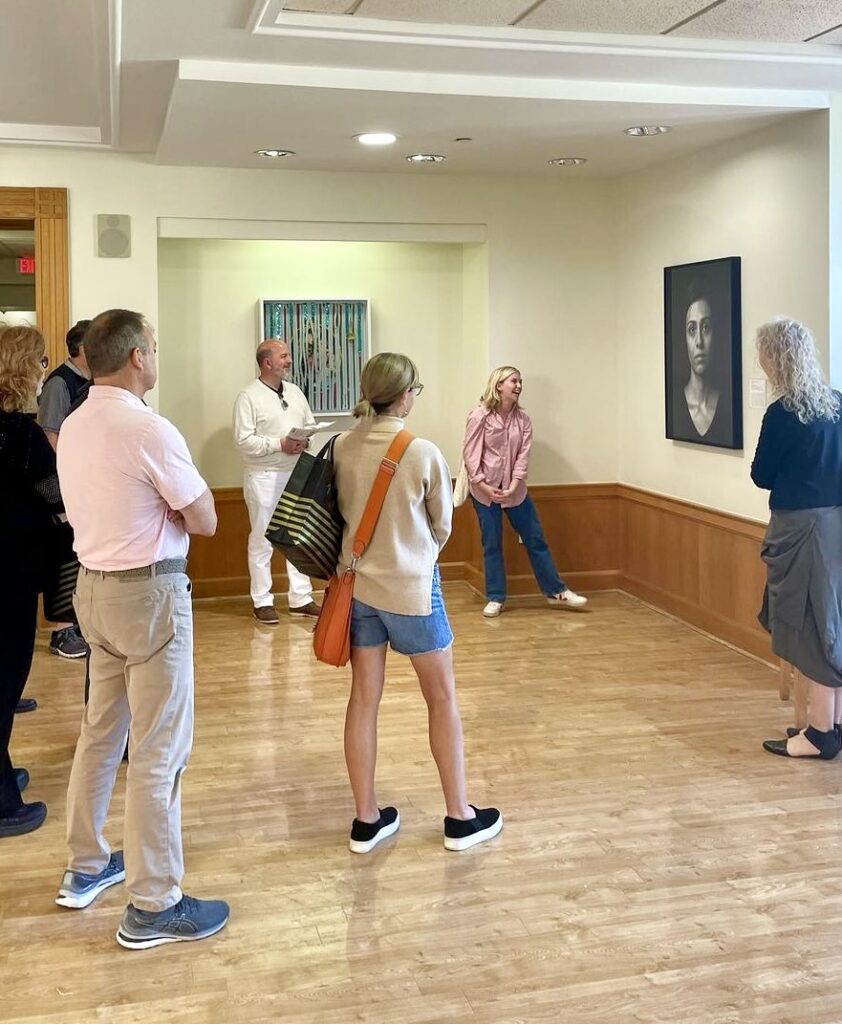 NEW! PRINT COLLECTION INTERN
The Art Department, Visual Resource Center, and the Office of University Art Collections is seeking an intern for the fall of 2023 to work with the Print Collection with a focus on outreach and collections access. The intern will be responsible for researching prints in the collection and tagging objects with subject and search terms in the database to promote the use of the print collection as an interdisciplinary resource.
---
ART AMBASSADORS
The OUAC is also seeking student "Art Ambassadors" to give tours of the art collection for faculty, staff, alumni and visitors. Students will be trained and will also be expected to do additional research on individual artworks.
---
ART COLLECTIONS INTERN
The Office of University Art Collections (OUAC) internships offer students hands-on experience in collections management, curatorial, education & interpretation, as well as conservation. Our interns can select to work in an area of focus based on the student's interests and Collections' priorities, and will work with the Curator of the Art Collection to define specific projects.
Art Collections Internship Interest Deadline
April 21st, 2023
Print Collection Internship Application Deadline
August 29, 2023
---
FAQs
What are the requirements to apply to the internship?
In order to apply, you must be a current WFU student, submit a resume, and provide contact information of a professional/academic recommendation.
When does the internship occur?
Art Collections internships generally occur in the Fall and Spring semesters and follow the academic calendar.
How much of a time commitment is the internship?
Interns who are receiving course credit through the Art Department are expected to work 4 hours per week during the semester. Interns who are not receiving course credit, the hours are flexible based on the project.
Is this a paid internship?
Unfortunately, no. We do not pay interns at this time.
Can I receive course credit?
Students can only enroll in Art 293 (Practicum) if they are a declared major or minor in studio or art history. Unfortunately, students who are undeclared are ineligible.
Non-major/minor students are welcome to do the internship without credit, but they will not receive course credit in response.
Art Ambassadors will not receive course credit.
How do I apply?
If you're interested, fill out the application interest form, which you can access via this link.
When is the application due and when will I hear back from the OUAC?
Applications are due April 21st for Fall Semester, and November 10 for Spring Semester. We will be in contact with applicants the following week after receiving the completed interest form.
Further questions?
Contact Acquavella Curator of Collections, Jennifer Finkel finkelj@wfu.edu