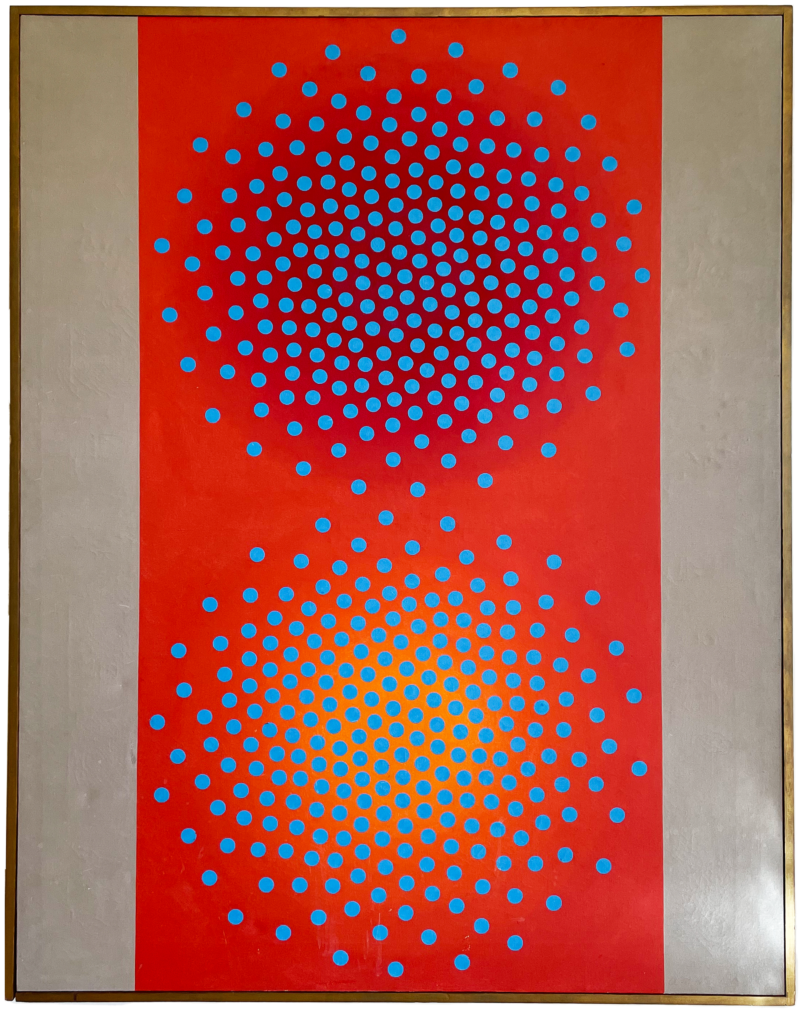 Anne Kesler Shields
(American b. 1932-2012) 
Red and Blue, 1964
Her paintings from the 1960s reflect her interest in the optical effects of color popular with the Op Art movement of that period. Red and Blue is typical of this style in the way that it manipulates the viewer's perception of color and shape. From the 1950s to the 1970s, Shields observed how trends in painting changed from abstract expressionism to minimalism to realism.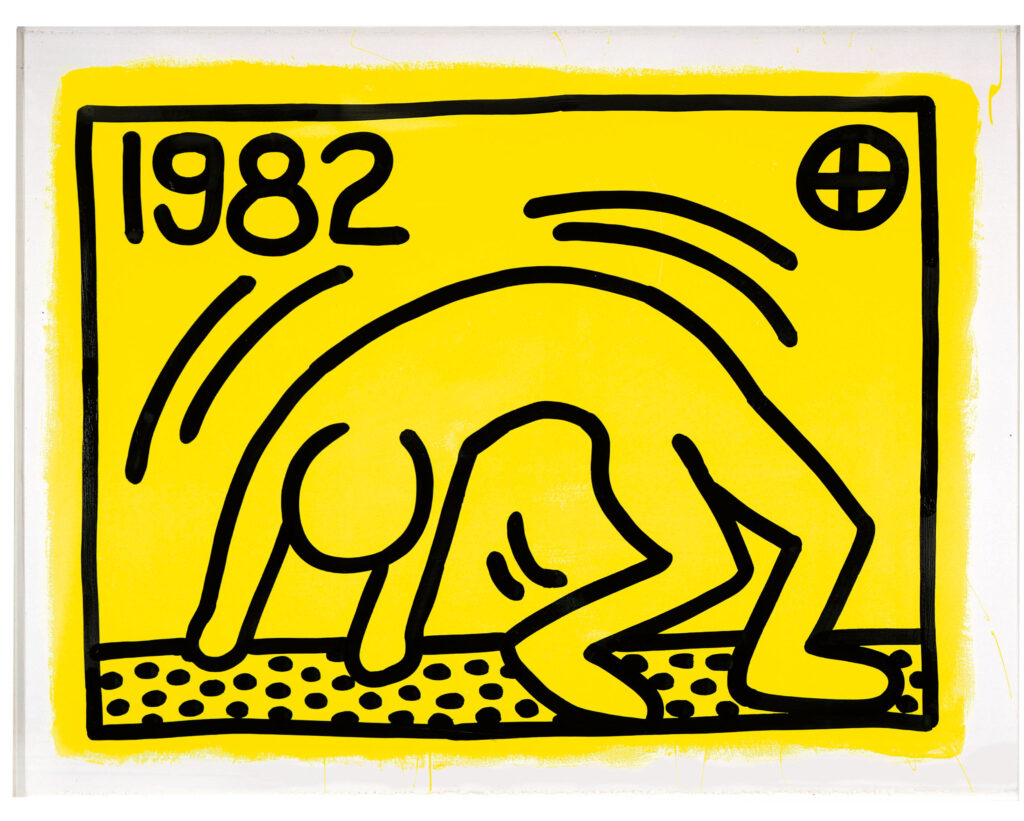 Keith Haring
(American b. 1958-1990)
Untitled, 1982
Born in 1958, Keith Haring emerged onto the New York art scene in the 1980s, initially composing graffiti art for the underground subways, eager to create socially relevant art accessible to everyone.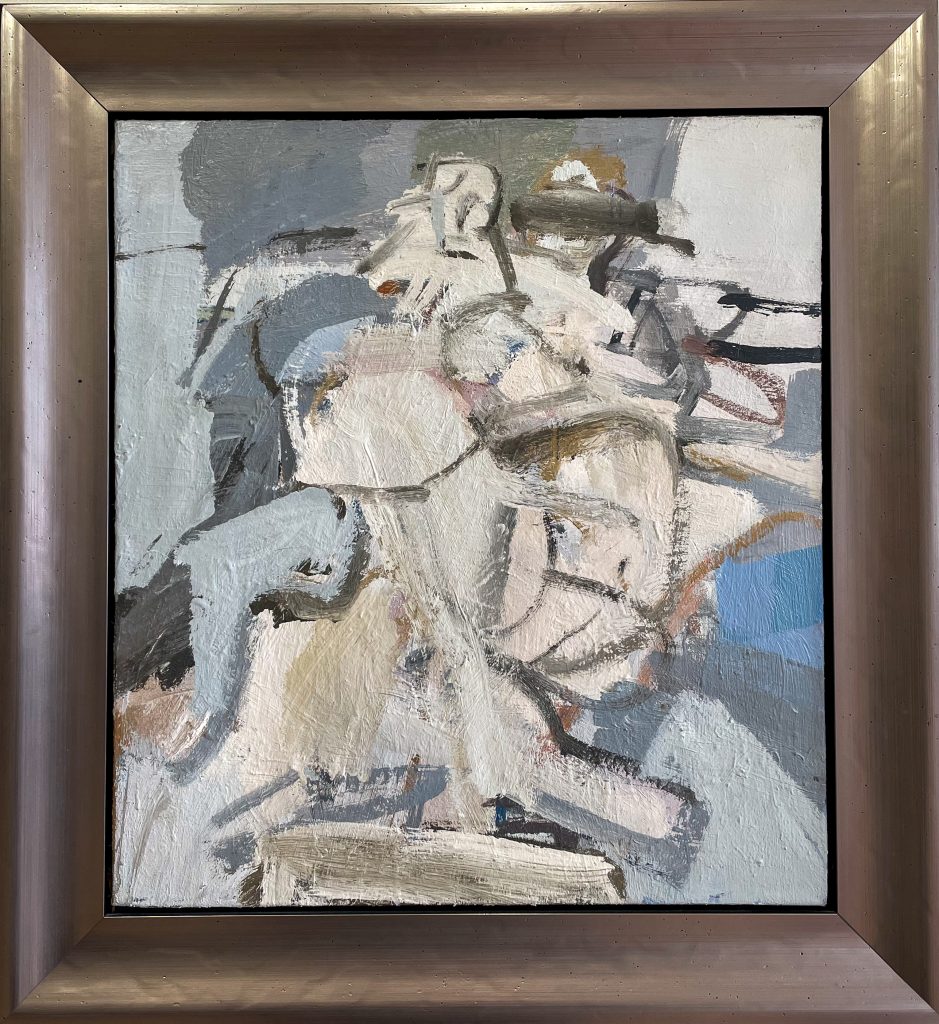 1963 Buying Trip Highlights
featuring works by Charles Cajori, Elaine de Kooning, and George McNeil.
Sixty years ago the Student Union Art Acquisition Committee was formed and planned its first-ever art-buying trip to New York City that would turn Wake Forest into a university with an affluent and ever-growing art collection. We will highlight three works from the 1963 buying trip that these action painters, George McNeil and Charles Cajori, executed with an Ab/Ex style in mind, while the artist Elaine de Kooning incorporated figuration into her piece, a style that she never fully abandoned.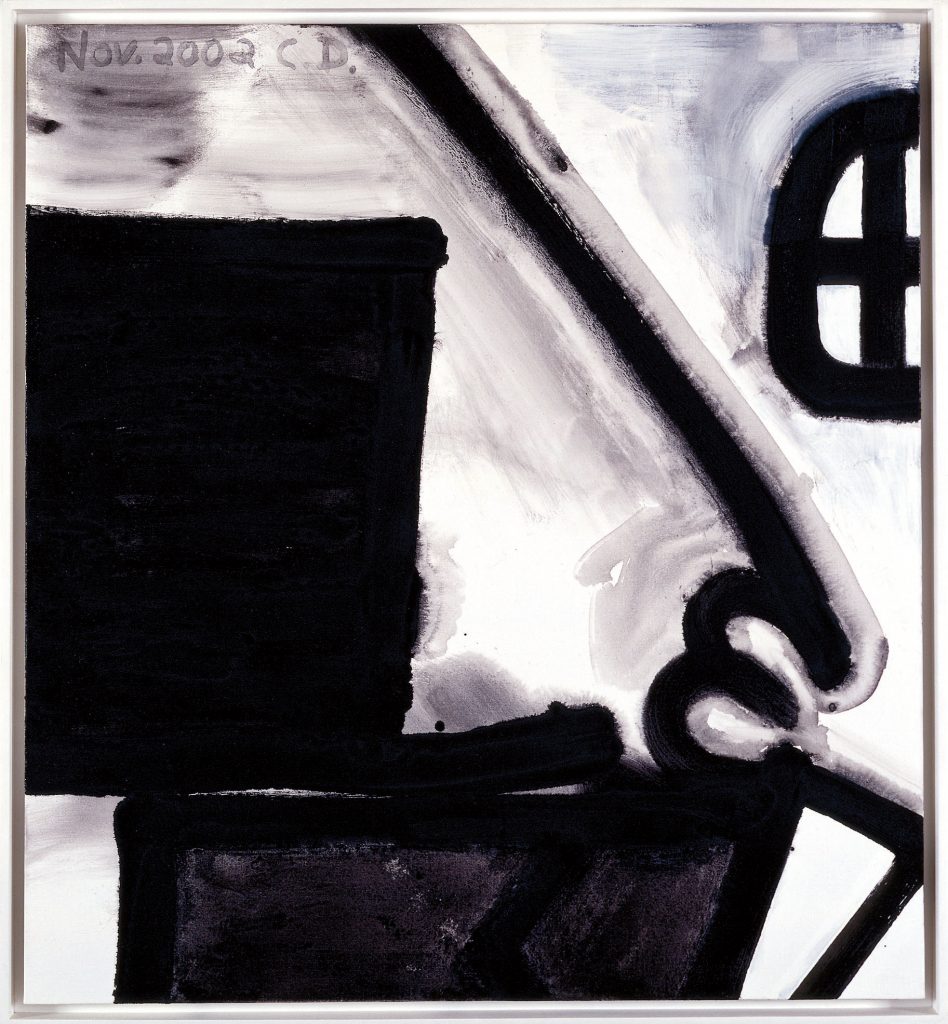 Carroll Dunham
(American b. 1949)
Hat on Shoulder, 2002
Since the 1980s Carroll Dunham has established himself as a prominent painter in the contemporary art market, currently being represented by major galleries such as Gladstone in New York City. Dunham is known for portraying his subjects with aspects of surrealism, pop, abstract expressionism, and even graffiti to convey sexually and psychologically charged narratives.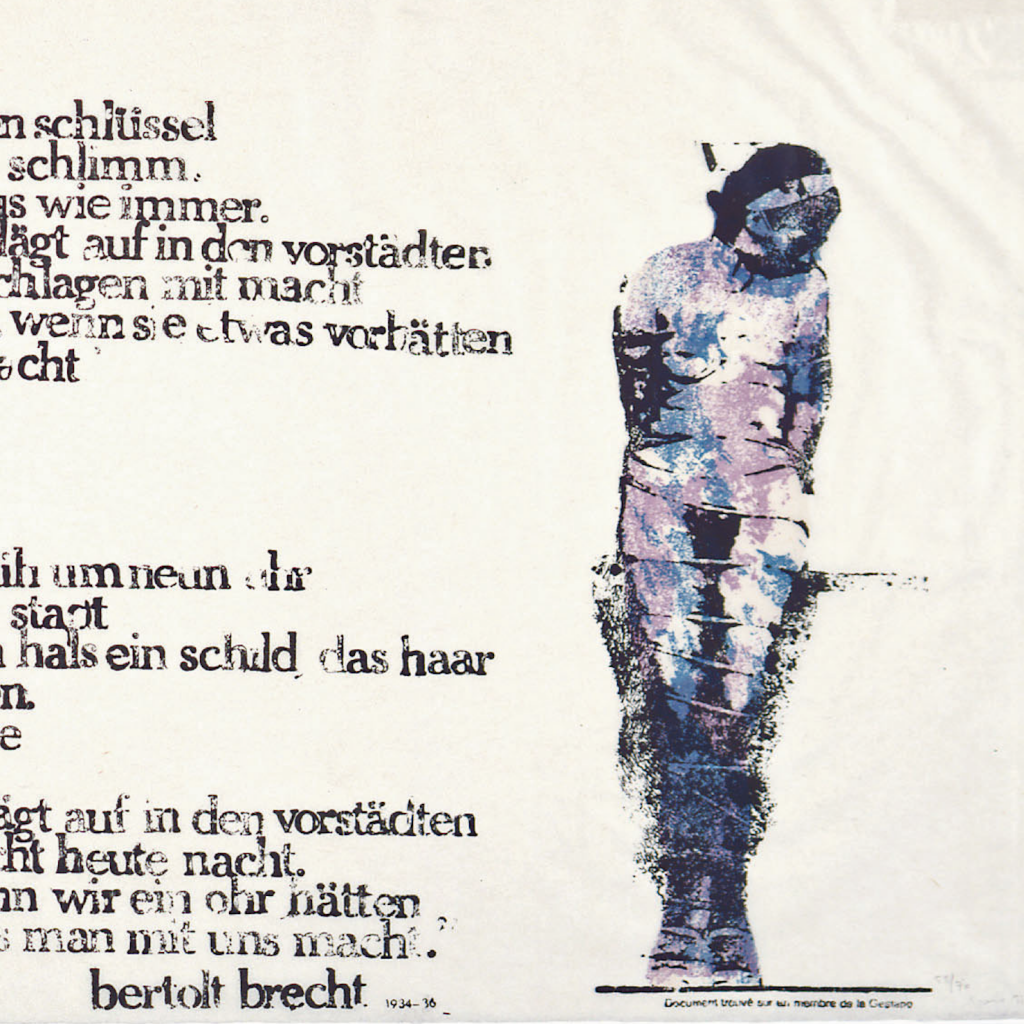 Nancy Spero
(American b. 1926)
Ballade von der Judenhure
Marie Sanders, 1991
A lifelong activist and pioneer of feminist art, Nancy Spero devoted her career to unapologetically crafting commentaries on injustices against women and entrenched male dominance in society. Ballade von der Judenhure Marie Sanders exposes brutality against women, which was groundlessly justified by antisemitism throughout Europe. Synthesizing her image with Bertolt Brecht's poem, "Ballad of Marie Sanders, the Jew's whore," Spero details the merciless, public execution of a gentile woman charged with having sex with a Jew.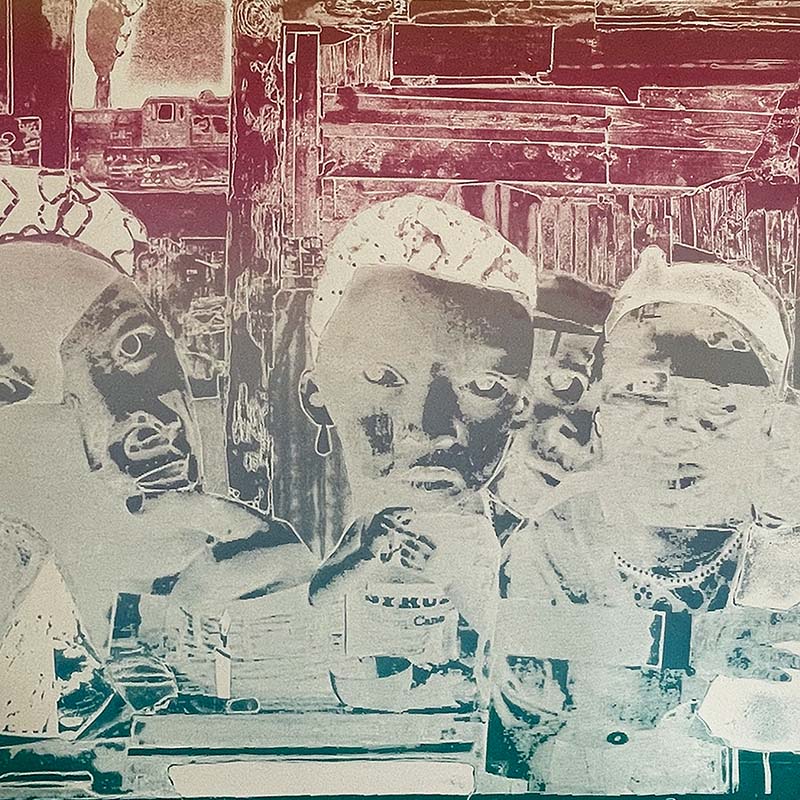 Romare Bearden
(African-American b. 1911)
Carolina Memories, 1975
Arguably the nation's foremost collagist, Romare Beadern epitomizes the Harlem Renaissance and illustrates art's intersection with the civil rights movement. Born in Charlotte, North Carolina in 1911, Bearden moved to Harlem in 1914 during the Great Migration. A renaissance-man, he held a plethora of positions from Social Services case worker, to semi-professional baseball player, to soldier on World War II's European front. In the midst of the 1960s civil rights movement, Bearden assisted in the founding of Spiral, a collection of Harlem-based artists.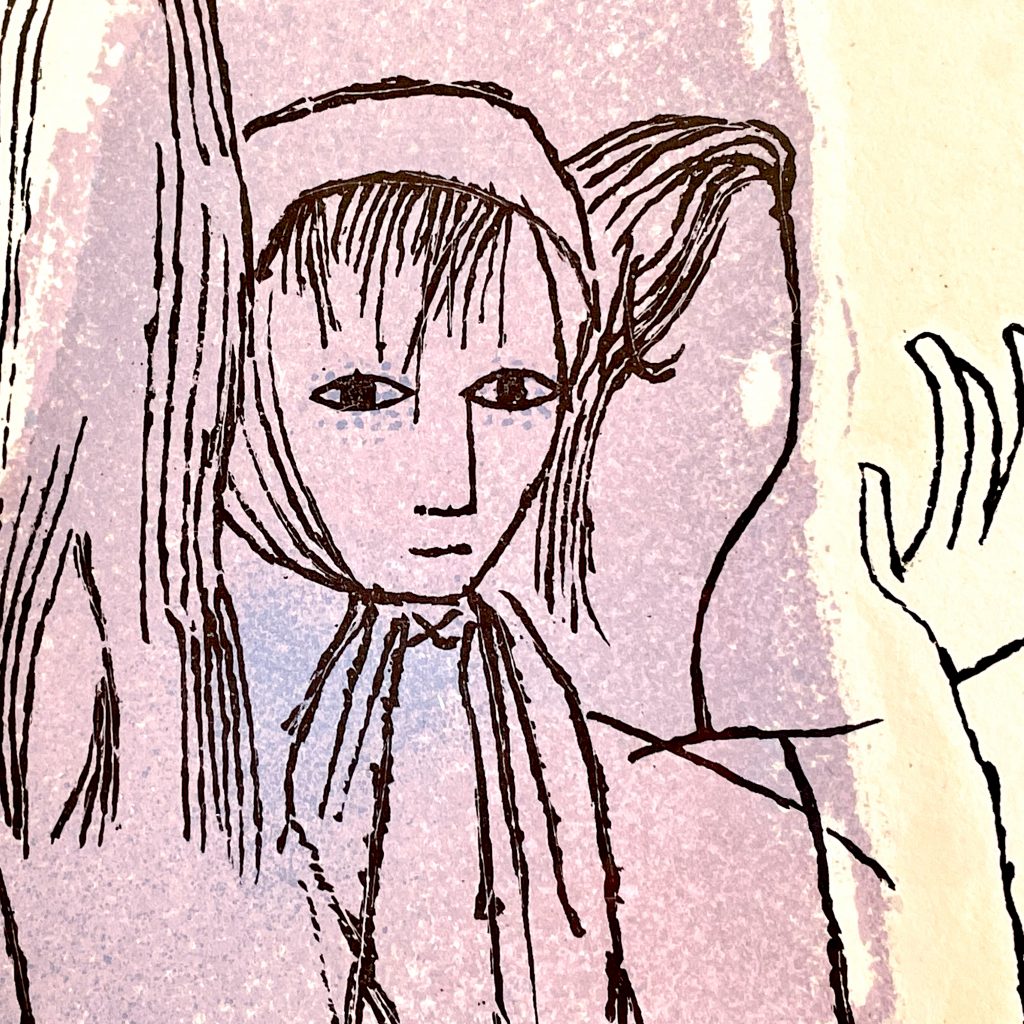 Ben Shahn
(Lithuanian-American b. 1898)
For the Sake of a Single Verse, 1968
After his family immigrated from what is now Lithuania in 1906, Ben Shahn (1898-1969) became an apprentice to a lithographer after elementary school and left high school early to pursue a career in lithography and photography, completing his degree by taking classes at night. Shahn was a member of the Social Realist movement, which focussed on portraying the socio-political situations of the working class and the factors behind these conditions.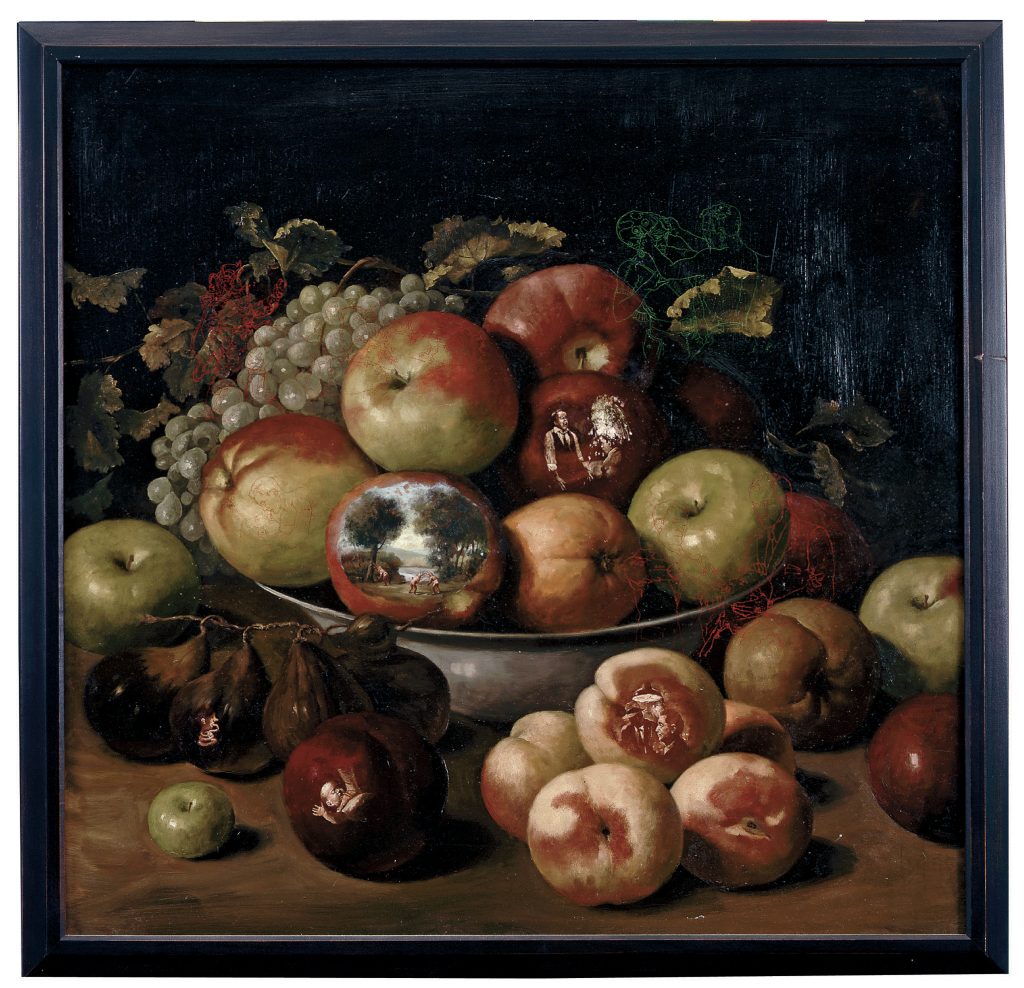 Julie Heffernan
(American b. 1956)
Self-Portrait as Explosion, 1996
Artist Julie Heffernan's style can be described as a contemporary mix of Rococo, Surrealism, and Baroque, with a dash of the seventeenth-century Dutch still-life Masters. The title of each canvas begins with the words Self-Portrait, which conveys that these scenes are portraits of a personal and internal world, not literal depictions of the artist herself.