Explore Wake Forest University's Art Collection with our digital guide on Bloomberg Connects, the free arts and culture app. Our guide takes you behind the scenes at Wake Forest with exclusive multimedia perspectives from students, curators, and more. Use the app to plan your visit, then easily access helpful insights on-site. Afterward, dive deeper into your favorite works at home–or anywhere, anytime!
Wake Forest is proud to join over 200 international museums, galleries, sculpture parks, gardens, and cultural spaces on Bloomberg Connects.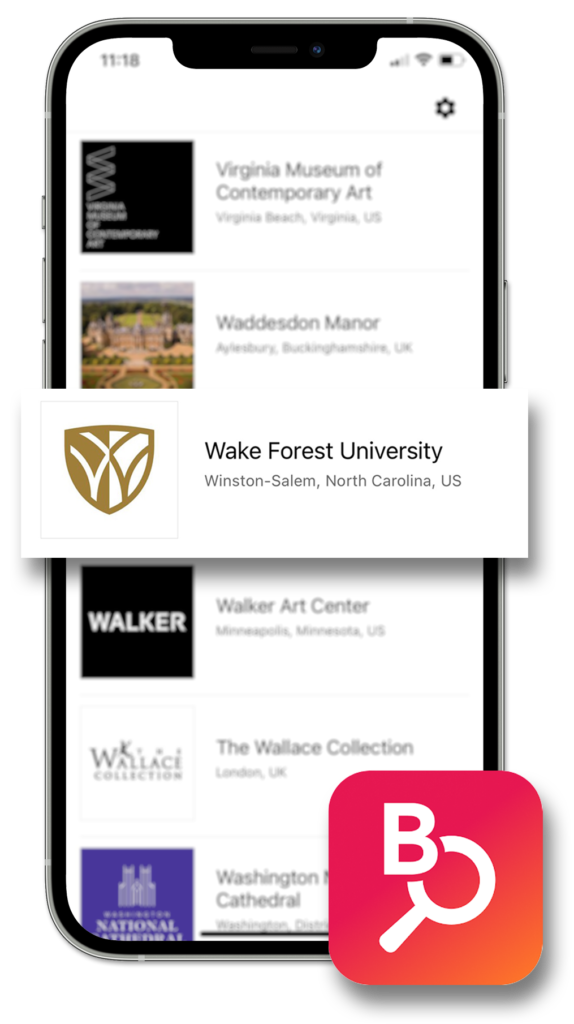 Click here to download the Bloomberg Connects app on your phone or tablet. Once downloaded, search for "Wake Forest University" to start planning your visit. When you arrive at Wake Forest, look for a Bloomberg Connects magnifying glass near the artwork and enter the lookup number to learn more. Don't forget to bring your headphones!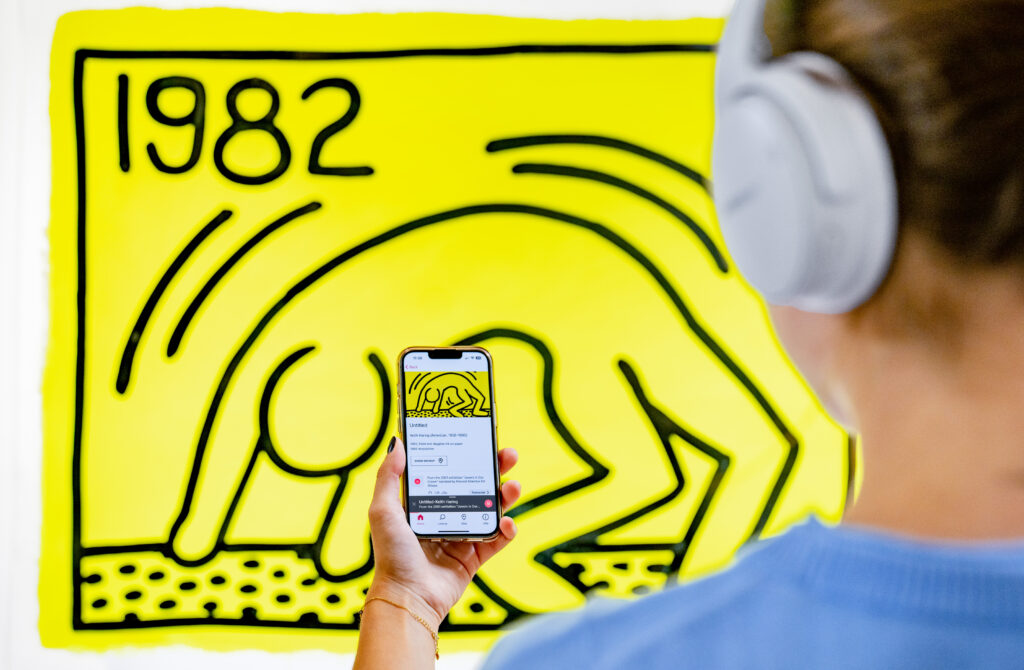 Featured on our Bloomberg Connects guide:
Digital Exhibitions
Explore Wake Forest's collections organized as digital exhibitions, including our Mark H. Reece Collection of Student-Acquired Contemporary Art and Student-Curated Exhibitions.
Student Spotlights
Learn more about the ways we catalyze teaching, learning and research at Wake Forest University through student voices.
App Accessibility
Access optimized labels, images, and audio interpretation for our artworks and explore with the interactive map.
Self Guided Tour
Tour with us using maps, audio, and images to guide you through thirty featured works across campus.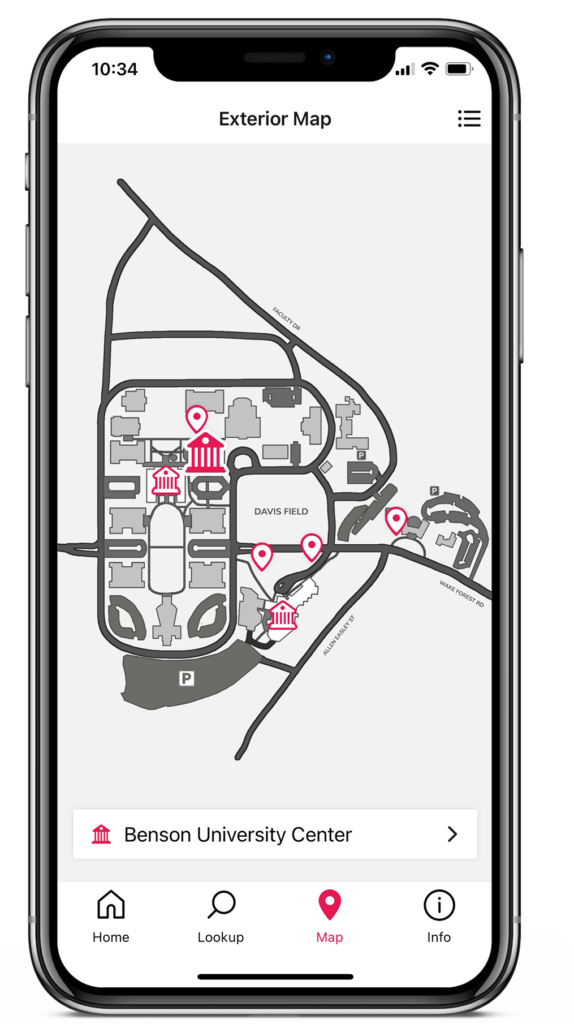 Download Bloomberg Connects
We are delighted to work in partnership with Bloomberg Philanthropies to make this digital guide possible.
In addition to Wake Forest, Bloomberg Connects lets you explore museums, galleries, sculpture parks, gardens, and cultural spaces around the world, all with one free download from the App Store or Google Play.