In 2023, our one-of-a-kind student-acquired art collection will celebrate its 60th anniversary. In honor of this milestone, John ('81, P '09, '14) and Libby Reece, (P '14, '14) have launched a campaign with a generous $500,000 gift to honor John's father Mark H. Reece, the founder of the student buying trip, and to challenge Wake Forest alumni and families who share their commitment to strengthen the integrated arts experience for all Wake Forest students.
This gift launches an 18 month celebration, culminating in Fall 2023, of the Trip/Collection's rich history and impact on the lives of the three generations of students who have shaped it. It offers a challenge to others who value the impact of the buying trip and the Collection and who wish to also honor Mark Reece to raise another $500K to establish a $1M Conservation fund for its conservation and stewardship in perpetuity. To honor Mark Reece for his vision, passion, leadership, and responsibility for this priceless trip and collection, it will be renamed the Mark H. Reece Collection of Student Acquired Contemporary Art.
This Conservation Fund will also ensure this incredible Collection's accessibility to the campus and community, expanding its potential as an interdisciplinary learning asset and highlighting Wake the Arts' mission to elevate the Arts for all students no matter their field of study.
The Student Acquired Collection of Contemporary Art
2023 marks the 60th anniversary of the first student art acquisition trip to New York City. Established in 1962 by Dean of Men, Mark H. Reece, the Student Union Collection of Contemporary Art, as it was originally called, is a tradition unique to Wake Forest. Dean Reece's vision was to empower students to research, explore, budget and negotiate in the world of art commerce and to make acquisitions from established contemporary artists based on art that "spoke to the time." As a result of that vision, 16 art buying trips and students from six decades of Wake Forest history have created a world-class collection of contemporary art.
The collection represents the innovation, quality, depth of experience and high level of student engagement at the heart of the broader Wake the Arts movement. We honor its genesis with a fundraising campaign to energize and support the university's commitment to the arts.
Aspects of the program have been emulated at other universities, but the Wake Forest program is considered by academic museum directors and galleries to be the best model.
For more history on the Student Union Collection, the online catalogue, database and other Wake Forest Art Collections, see https://artcollections.wfu.edu/.
Recent Acquisitions
Every four years since 1963, a small group of students is charged with choosing works that reflect the times. An extraordinary time called for an extraordinary response, and despite restrictions posed by the pandemic, the 2021 student committee delivered. Major goals for new acquisitions include 1) to acquire the best quality artwork with the funds available, and 2) to acquire work that reflects current trends in the art world during that student group's generation or four-year period, prioritizing the diversity of artists in the collection. With a recent gift, the trip will now occur every 3 years.
Get Involved
Excited about the celebration? Find out how you can get involved as we celebrate this extraordinary program, fund the conservation of our historic collection, and reconnect with alumni from the buying trips. Contact Beth McAlhany to join the effort.
Gifts can be made to both endowed and current use funds to provide immediate and long-term provisions for the growing Collection's care and stewardship including:

• Framing/reframing
• Display and LED lighting
• Security
• Maintenance of collection and displays

New Collection Catalogue — Our current catalogue is 17 years out of date and needs to be updated as an essential resource for students and faculty This resource is essential to faculty who use the collection as part of their multi-use and interdisciplinary curriculum.

In complement to this effort, we will be inviting other interested supporters to consider lead gifts for:

• Art Buying Trip Acquisition Funding
• A newly created Collection Outreach Coordinator
• Support for new dynamic space for the collection and other interdisciplinary arts programming
• Art department Guest Residencies and Global Travel
• Hanes Gallery exhibition sponsorship for aspirational shows
Meet the Steering Committee
A steering committee of alumni and supporters has been formed to help guide the future of our beloved collection.
Co-Chairs:
J. D. Wilson '69, P '12, Creative Center of North Carolina, Inc.
Cristin Tierney '93, Owner, Cristin Tierney Gallery, NYC
Committee Members:
Kayla Amador '19, Interim Assistant Gallery Director, Hanes Gallery
Mary Leigh Cherry '97, Director of Enterprise, ARTERNAL
Sarah Comegno '21, Gallery Associate, Cristin Tierney Gallery, NYC
Cathy Dishner P '21, Advisor and Adventure Travel Expert
Jacqueline Dishner '21, Pre-Sale Admin, Contemporary Art Department at Sotheby's
Margi Gristina '90, P '23, Senior Specialist, Head of Sales at Christie's
James Morrill '05, CFO, David Zwirner
John Reece '81, P'09, '14, Managing Partner, Commercial Realty Advisors, LLC
Meaghan Steele '11, Vice President, Sales Director, Luxury Division, US at Sotheby's

Catherine Woodard '80, P '13, author and published poe

t
Selections from the Student Union Collection of Contemporary Art
Click on an image to learn more.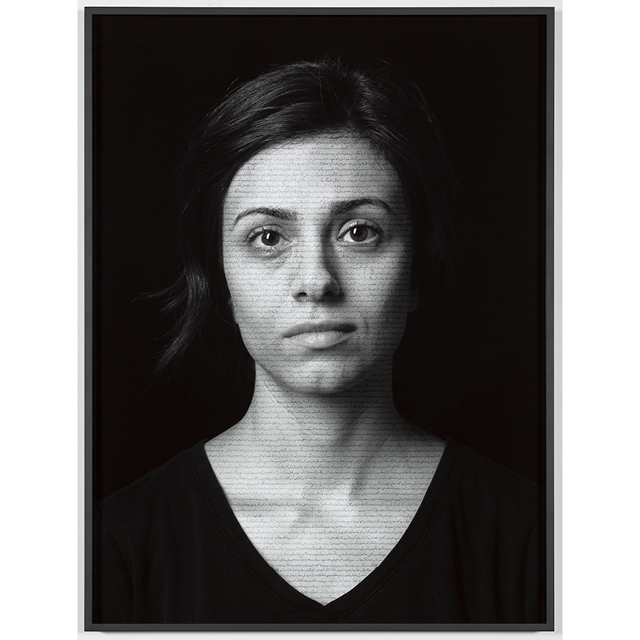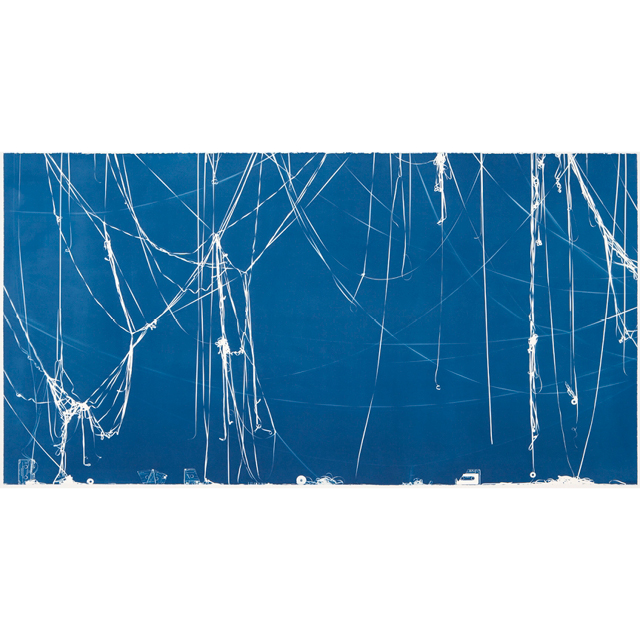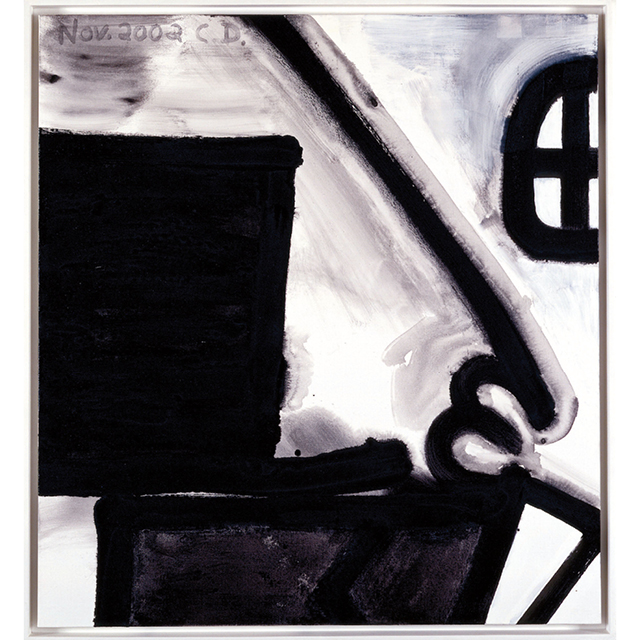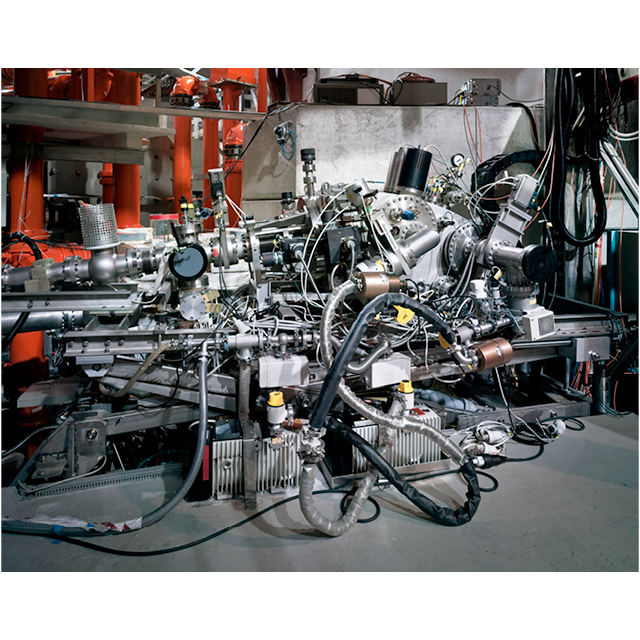 ---
Thomas Struth: Provided by Marian Goodman Gallery and © Thomas Struth, 2021.
Christina Marclay: © Christian Marclay.
Shahzia Sikander: Courtesy Shahzia Sikander and Sikkema Jenkins and Co.
Carroll Dunham: Reproduced with permission of Carroll Dunham.
Shirin Neshat: Copyright retained by Shirin Neshat or artist's representative.
Robert Colescott: © Robert Colescott.