In 1963, Wake Forest's Dean of Men and College Union Adviser Mark Reece had a vision for a student art buying trip. At the time, there was no art department at Wake Forest. He and then faculty members Ed Wilson and Allen Easley and two students drove to New York City, explored the contemporary art galleries there, and came back with a dozen works of art, selected by the students, for the University.
Every four years since then, with the exception of the pandemic year, a small group of students has traveled to New York City, with University funds, to purchase art for Wake Forest's Student Union Art Collection – works that reflect the times.
In the fall of 2023, Wake Forest will celebrate the 60th anniversary of our University's one-of-a-kind student art-buying trip. This revered tradition has empowered three generations of students to amass a premier collection of contemporary art of national note.
In honor of this historic milestone, John ('81, P '09 P'14) and Libby Reece, (P '09 P'14,) have endowed a conservation fund to care for, steward and rename the Student Union Collection of Contemporary Art as the Mark H. Reece Collection of Student-Acquired Contemporary Art in honor of John Reece's father – the founder of the collection.
This gift offers a challenge to others who value the collection to help build a $1M conservation fund to ensure this incredible collection's accessibility to the campus and community, expand its potential as an interdisciplinary learning asset, and elevate the arts for all students no matter their field of study.
Support the Reece Challenge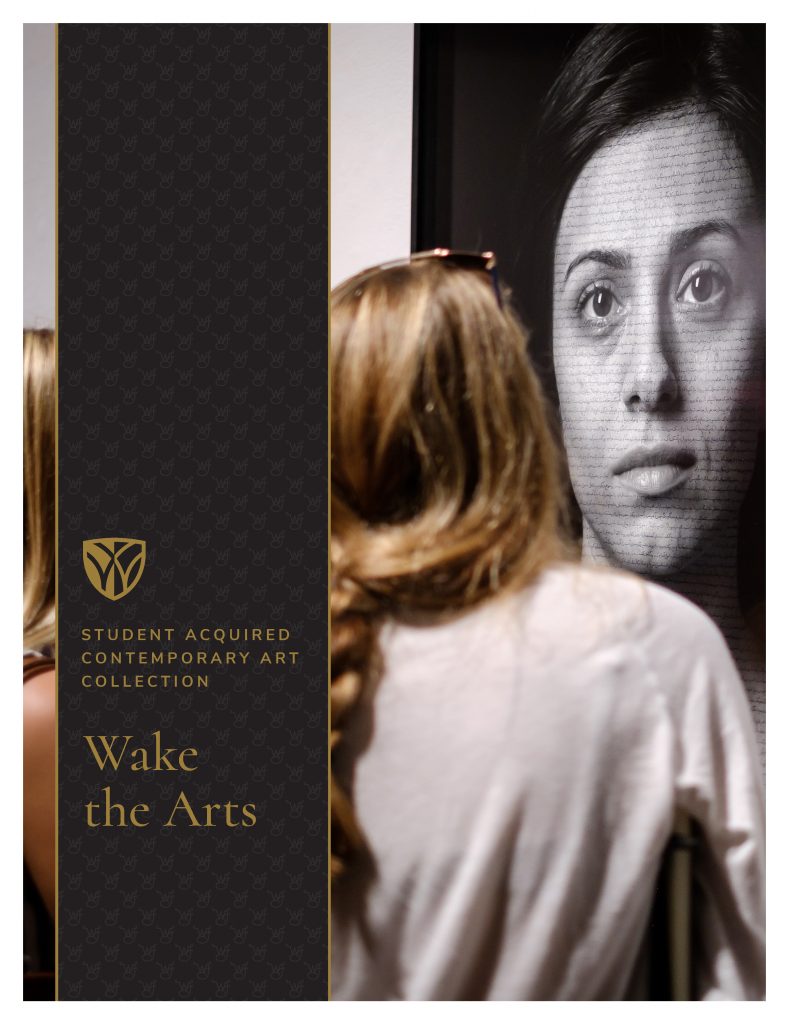 We need your support. Email Beth McAlhany with interest, directions for giving, and questions about supporting the Mark H. Reece fund.
Join the Celebration

There's always energy and activity around Wake the Arts, with new events happening every week:
Recent Acquisitions
An extraordinary time called for an extraordinary response, and despite restrictions posed by the pandemic, the 2021 student committee delivered. Major goals for new acquisitions included 1) acquiring the best quality artwork with the funds available, and 2) acquiring work that reflects current trends in the art world during that student group's generation or four-year period, prioritizing the diversity of artists in the collection.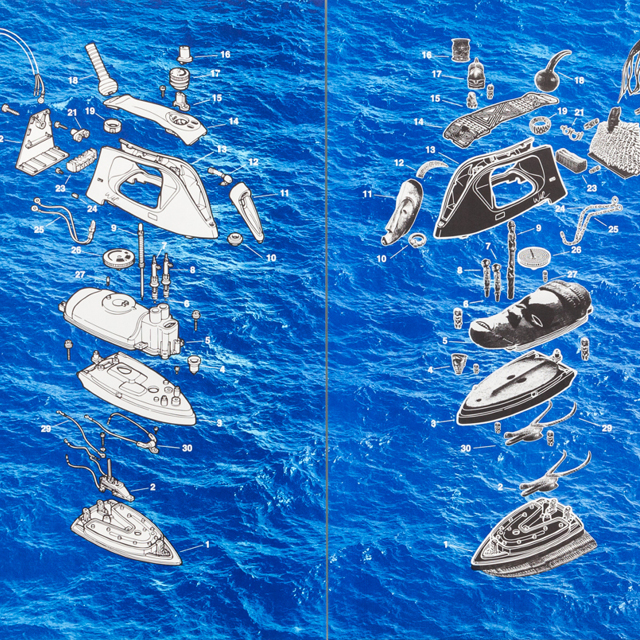 Get Involved
Excited about the celebration? Find out how you can get involved as we celebrate this extraordinary program, fund the conservation of our historic collection, and reconnect with alumni from the buying trips. Contact Beth McAlhany to join the effort.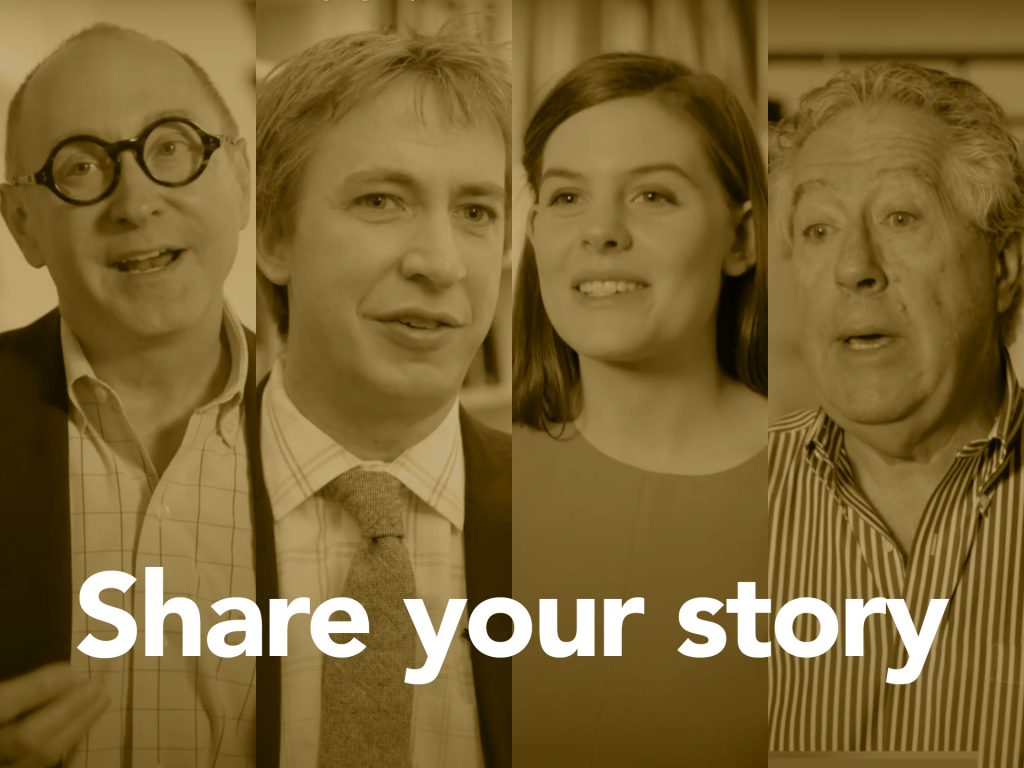 Let us hear your stories! We would love to share your memories and reflections as part of our celebration. How did the art and the experience change your life?
Meet the Steering Committee
Alumni and supporters have stepped up to guide this historic celebration and effort. They welcome your outreach.
Co-Chairs:
J. D. Wilson '69, P '12, Creative Center of North Carolina, Inc.
Cristin Tierney '93, Owner, Cristin Tierney Gallery, NYC
Committee Members:
Kayla Amador '19, Interim Assistant Gallery Director, Hanes Gallery
Jessica Burlingame, Collections Manager, Office of University Art Collections
Mary Leigh Cherry '97, Director of Enterprise, ARTERNAL
Sarah Comegno '21, Gallery Associate, Cristin Tierney Gallery, NYC
Jay Curley, Associate Professor, Modern and Contemporary Art, Art Department
Cathy Dishner P '21, Advisor and Adventure Travel Expert
Jacqueline Dishner '21, Pre-Sale Admin, Contemporary Art Department at Sotheby's
Jennifer Finkel, Acquavella Curator of Collections, Office of University Art Collections
Laura Giovanelli, Associate Dean for Learning Spaces, Associate Teaching Professor, Department of English
Margi Gristina '90, P '23, Senior Specialist, Head of Sales at Christie's
Leigh Ann Hallberg, Teaching Professor, Art Department
Hayes Henderson, Assistant Vice President, Creative Communication, Advancement
Beth McAlhany, Sr. Director of Development, College Initiatives
James Morrill '05, CFO, David Zwirner
John Reece '81, P'09, '14, Managing Partner, Commercial Realty Advisors, LLC
Christina Soriano, Associate Provost for the Arts and Interdisciplinary Initiatives, Associate Professor of Dance, Department of Theatre & Dance
Meaghan Steele '11, Vice President, Sales Director, Luxury Division, US at Sotheby's
Catherine Woodard '80, P '13, Journalist and Poet
Selections from the Mark H. Reece Collection of Student Acquired Contemporary Art
Click on an image to learn more.
---
Image Credits:
De Kooning: Copyright retained by artist or artist's representative.
Johns: Art © Jasper Johns & ULAE /Licensed by VAGA, New York, NY
Katz: Art © Alex Katz /Licensed by VAGA, New York, NY
Nevelson: © 2005 Estate of Louise Nevelson/Artists Rights Society (ARS), New York
Colescott: Copyright retained by ARS.
Lovell: © Whitfield Lovell, Courtesy DC Moore Gallery, NYC
Ligon: Copyright retained by artist or artist's representative.
Marclay: © Christian Marclay
Milhazes: © Beatriz Milhazes and Durham Press.
Neshat: Copyright retained by artist or artist's representative.